Our church was started in 1985 in Gaithersburg, MD by Pastors Bob & Jeanne Miller. We began in a living room and then rented space from Montgomery County Public Schools until 1990 when we moved into this location. In 2006 Pastor Bob moved on to heaven. Pastor Jeanne continued to lead the church until 2011, when Pastors John & Kristin were installed as the lead pastors.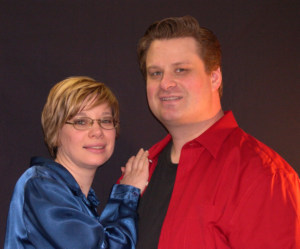 Lead Pastors John and Kristin Wenck
Pastor John Wenck, Jr. grew up in Glen Burnie, MD. He is a 1990 graduate of Rhema Bible Training College (then Center). He returned to Maryland after graduation and became an associate pastor at Montgomery Faith Fellowship in 1996. He and Pastor Kristin have 2 adult children—Jonathan & Kaitlyn. He also serves as a district director in Rhema Ministerial Association International and is a part of the chaplain's board at Montgomery County Correctional Facility.
Pastor Kristin Wenck is the daughter of Pastors Bob & Jeanne, and has been part of the church since the beginning. She is a 1994 graduate of Oral Roberts University. After college she returned to Gaithersburg and became the secretary and youth leader for the church, then gradually took over the roles she holds today.
---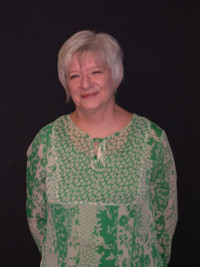 Pastor Jeanne Miller
Pastor Jeanne Miller is a graduate of Baltimore Business College and a 1983 graduate of Rhema Bible Training College (then Center). She co-founded the church with her husband, Pastor Bob, in 1985, and has served as senior pastor, administrator, music minister, children's & youth pastor through the years. She has two adult children—Pastor Kristin & Justin, and three grandchildren.