Our church was started in 1985 in Gaithersburg, MD by Pastors Bob & Jeanne Miller. We began in a living room and then rented space from Montgomery County Public Schools until 1990 when we moved into this location. In 2006 Pastor Bob moved on to heaven. Pastor Jeanne continued to lead the church until 2011, when Pastors John & Kristin were installed as the lead pastors.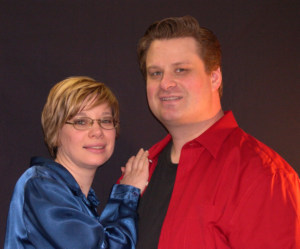 Lead Pastors John and Kristin Wenck
Pastor John Wenck, Jr. grew up in Glen Burnie, MD. He is a 1990 graduate of Rhema Bible Training College (then Center). He returned to Maryland after graduation and became an associate pastor at Montgomery Faith Fellowship in 1996. He and Pastor Kristin have 2 adult children—Jonathan & Kaitlyn. He also serves as a district director in Rhema Ministerial Association International and is a part of the chaplain's board at Montgomery County Correctional Facility.
Pastor Kristin Wenck is the daughter of Pastors Bob & Jeanne, and has been part of the church since the beginning. She is a 1994 graduate of Oral Roberts University. After college she returned to Gaithersburg and became the secretary and youth leader for the church, then gradually took over the roles she holds today.
---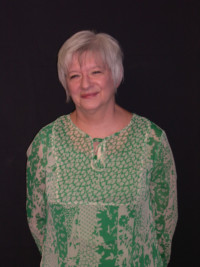 Pastor Jeanne Miller
1948-2022
Pastor Jeanne Miller was born on April 28, 1948 in Baltimore, MD.  She is the daughter of Roy & Naomi Staup, and the sister of Joyce Rey, Janice Doyle, Judy Steele, Joan Martini, and Roy Sinclair Staup, Jr. (Dusty—deceased).  She met her husband of 39 years, Robert Franklin Miller, in 1964 and married him on June 16, 1967.  They ministered together until his death in 2006.
She is a graduate of Baltimore Business College and worked as an office manager and legal assistant until the birth of her first child, when she left the office to be a homemaker and raise her family. 
She attended Rhema Bible Training Center in Tulsa, Oklahoma, and after graduating in 1983, she returned to Maryland.  She and Pastor Bob founded Montgomery Faith Fellowship in March, 1985, and she co-pastored with him until 2006, when she took the helm as lead pastor.  After turning the church over to Pastor John Wenck in 
2011, she continued to serve as a helper, advisor, prayer and music minister until her departure for heaven.
Pastor Jeanne won many battles for her health during her lifetime.  She survived cancer so that she could see her grandchildren grow to adulthood.  She had her knee replaced so that she could keep on moving, and she battled through the effects of chemotherapy as well, fighting to continue to be here for her family.
She loved people and actively pursued relationships with her family, her church family, and her neighbors, many of whom have testified to the love and the respect they have for her as a minister and a woman of God.
She departed for heaven from her home on Sunday morning, June 5.  Her intention was to join us in worship at church, but she joined the worship in heaven instead.  She is survived by her children—Kristin & John Wenck, Jr., and Justin & Angelique Miller, and grandchildren—Hannah Sue Miller, Jonathan Wenck, & Kaitlyn Wenck.  She will be buried with Pastor Bob at Arlington National Cemetery.