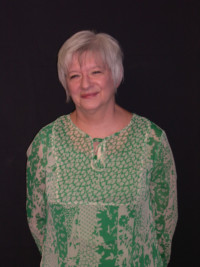 By Pastor Kristin Wenck
Precious in the sight of the Lord Is the death of His saints.  Psalm 116:15
Pastor Jeanne left earth for heaven from her home on Sunday morning, June 5th.  Thank you to everyone who has sent kind words and condolences.  Her memorial service will be held at Montgomery Faith Fellowship on Friday, June 17, at 11:00 am.
We have been reminded of how many lives she touched here on earth, and how important it is to live every day with love and laughter and to be present with those around you.  That is what our neighborhood remembers about her as she walked Thorin and spent time talking with them.
It is an important principle to remember.  Jesus said, "By this all will know that you are My disciples, if you have love for one another." (John 13:35)  Every day is a God-given opportunity to love those around you and make their lives better with a hug and an encouraging word.  And as our neighbor said, "You really only have today.  Tomorrow isn't promised to you, so make the most of it—and she did."
Come now, you who say, "Today or tomorrow we will go to such and such a city, spend a year there, buy and sell, and make a profit";  whereas you do not know what will happen tomorrow. For what is your life? It is even a vapor that appears for a little time and then vanishes away."
(James 4:13-14)
I encourage you to live each day embracing Jesus' commandment to love others as He loves you.  Make it a priority.  Touch everyone you meet today with the love of God.  You are bringing the kingdom of heaven to earth and testifying to God and His love for all.